PRODUCT INFORMATION
Click to enlarge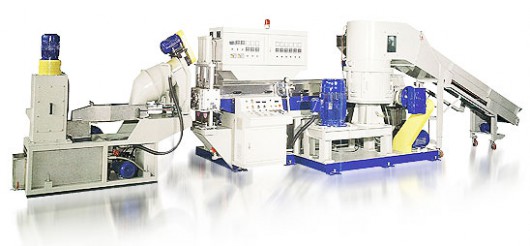 Shredding Drum Die-face Cutting Plastic Pelletizer(N-type)

Detailed Specifications / Description
Model: TY-FWN Series
Country of Origin: Taiwan
Feature:
1. 3 In 1: This series machinery consists of crusher, extruder and pelletizer, which is mainly for pelletizing with cleaner plastic film.
2. High efficiency: With high speed rotated crushing blade to granulate plastic film material, then feeding and pelletizing. Dramatically upgrades productivity.
3. Low noise: Low noise during crushing plastic material.
4. More convenient: More convenient than crushing machine when adjusting cutter or changing the blade of crushing barrel.
5. More safety: Metal detector can be equipped with conveyer machine to prevent side crushing machine from metal mixing.
Quick Link
TSORNG YOW CO., LTD.
NO.13,Gongming 3rd Rd.,Tainan City 70968, Taiwan (R.O.C)
Tel :+886-6-246-4318
Fax:+886-6-246-2617
E-Mail:
tsorng.yow@gmail.com