Company Profile


Tsorng Yow Machinery Co., Ltd. was founded in 1995, mainly specializes in the development of a variety of plastic extrusion related machinery. More than 18 years experience accumulation in this professional field and every company staff pays full attention to hard-working to contribute our business revenue increasing year by year.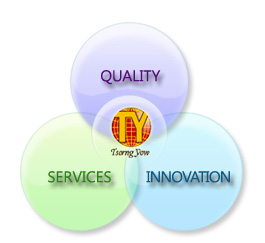 With our business philosophy and every well-trained personnel's expertise, emphasizing our strict quality control and constant professional technology upgrading in order to meet the highest quality requirement of our clients.
For upgrading our R&D Technology, we have made enormous effort to realize every requirement of our clients; no matter from detailed plastic machinery maintenance to the development of single machine, or even the whole plant design and manufacture. This is all for the High-Quality, High-Productivity, High-Efficiency requirement of our clients.
Holding our motto of 『Quality, Innovation, Services』 to manufacture the most perfect product with continuously innovation for the maximum competitive advantage to our clients. And this is not only the reason for our reputable image in this industry, but our faith in 『You Win, We Win!』.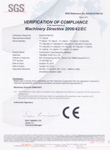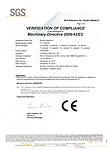 Quick Link
TSORNG YOW CO., LTD.
NO.13,Gongming 3rd Rd.,Tainan City 70968, Taiwan (R.O.C)
Tel :+886-6-246-4318
Fax:+886-6-246-2617
E-Mail:
tsorng.yow@gmail.com